Best Seafood Brunch in Dubai Launch at Lokmet Gibran Near Jumeirah Lake Towers
Calling all seafood lovers!
If you are looking for a best seafood brunch in Dubai then head to Lokmet Gibran which is near Jumeirah Lake Tower.
Our Experience
Anya & I as the #p2visitdxb team, got the wonderful opportunity to experience a new Lebanese restaurant nestled alongside the beautiful Jumeirah Lake Towers.
We absolute love our seafood and this brunch did not disappoint with the quantity of food, we were really struggling after the appetisers and we know a lot of people love lots of food on a brunch.
Alongside the tasty seafood, we also marveled in the spectacular setting of the sun bouncing of the JLT skyscrapers. This little touch added to an already marvellous meal.
Another class act is the live Lebanese music throughout, it isn't our usual listen but we really enjoyed it.
Launch of Seafood Brunch at Lokmet Gibran Restaurant
Read More Blogs
Beautiful Location
You are able to find this restaurant on Cluster W in the Jumeirah Lake Towers area. It is in a walkable distance to the metro or taxis can take you to the front door.
G Level
Oaks Liwa Hotel
Cluster W
Jumeirah Lake Towers
What is the Price for the Brunch?
The seafood brunch is every Friday and it is important to book a spot beforehand, this is due to its popularity.
Enjoy Special Family moments and exquisite Lebanese flavors!
95 AED Per Person
45 AED for Kids between 5-12 years
Great price with the amount of food!
Photos of the Seafood Brunch and Offer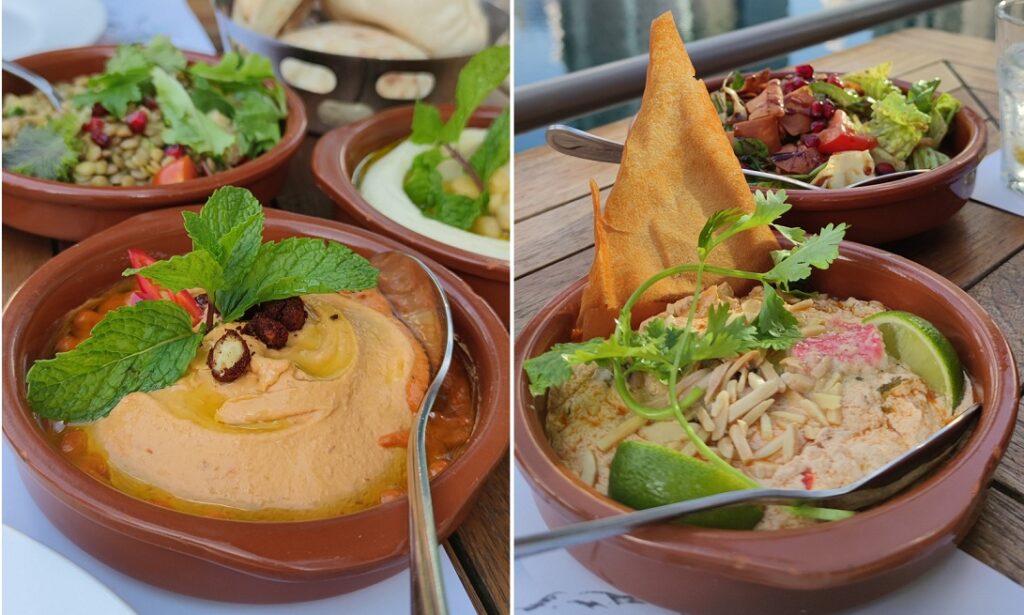 Deals for the restaurant!
Contact Details
If you have any questions do let us know on our Instagram page. We would be happy to help you.