Dubai Miracle Garden Ticket Price, Opening & Closing Date [2021]
Looking for a unique place to go out with your family and friends in Dubai? Head to Dubai Miracle Garden.
In this blog post, I have covered everything about the Dubai tourist attraction such as Dubai Miracle Garden ticket price, timings, opening & closing date, and more.
You must be thinking what's the big deal about Dubai Miracle Garden? It is one of the world's largest natural flower garden built on a space of 72,000 sqm and adorned with 150 million flowers.
Opened on Valentine's day in the year 2013 the garden now attracts up to 1.5 million visitors in a year.
Guinness World Records of Miracle Garden
The Dubai Miracle Garden has won 3 Guinness records:
Largest Floral Installation in 2016
Tallest Topiary Art in 2018
World's Largest Topiary Structure in 2019
This is one of the unique places that you won't get to see anywhere in the world. So, if you are going to Dubai make sure that you visit this place to make your trip more memorable.
The garden has a lot of attraction such as Emirates A380, Mickey Mouse, Teddy Bear, and more.
Even after so much demand for this attraction, the Dubai Miracle Garden ticket price is kept reasonable.
MUST READ:
Aerial View of Dubai Miracle Garden
Where Is Dubai Miracle Garden Located?
It is located at Al Barsha South 3, Dubailand, Dubai, UAE.
How To Get To Miracle Garden?
You can reach the Dubai Miracle Garden via Metro or Taxi.
By Metro:
If you are travelling by metro you need to get down at Mall of the Emirates metro station (Red Line) and from there you can either take a bus or cab which goes from the MOE to the garden in 20 – 30 minutes.
By Taxi:
You can take a taxi from your place to the miracle garden directly or you can get down at Mall of the Emirates and take a bus from there.
Opening & Closing Date for 2021
For the past few years, the garden is opening its gate on the 1st of November for the public and the last day of operation is on May 15, 2021. Starting from May 16, the garden will be temporarily closed for summer renovation and will re-open for the next season in the coming November 2020.
Miracle Garden Ticket Price
Miracle Garden ticket price for adult (12 years old above) is 55 AED and children (12 years old and below) is 40 AED. However, kids under 3 years old and disabled can go free of cost.
Where To Buy Dubai Miracle Garden Ticket?
You can buy the Dubai Miracle garden ticket directly in the gates ticket counter or online from here.
More deals on Klook.com and GetYourGuide.com
Best Time To Visit Dubai Miracle Garden
The garden opens for visitors from November to May every year. The best time to visit the garden is early in the morning before 12:30 pm and at the end of the day because it is too hot between 11:30 am to 3:30 pm.
Dubai Miracle Garden Timings:
Weekdays: 9 AM to 9 PM and
Weekends: 9 AM to 11 PM ( Friday and Saturday)
Popular Attractions in Miracle Garden
There are many attractions to see in the garden but I have listed the best of them which you should definitely see during your visit.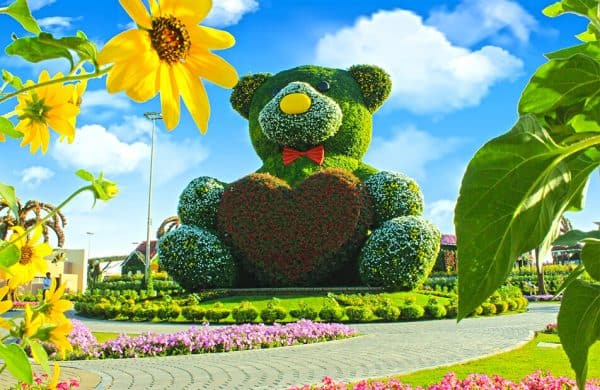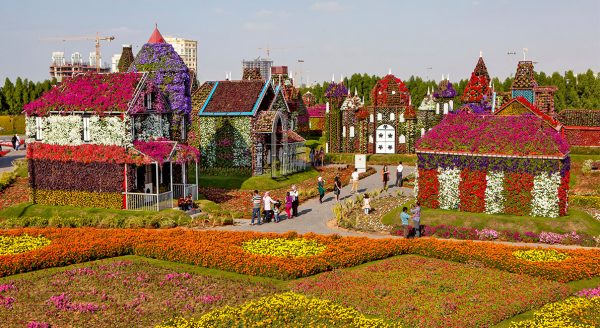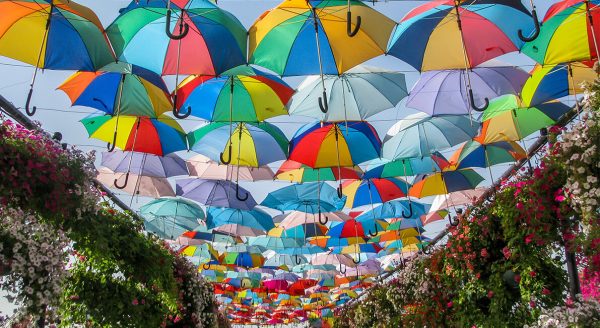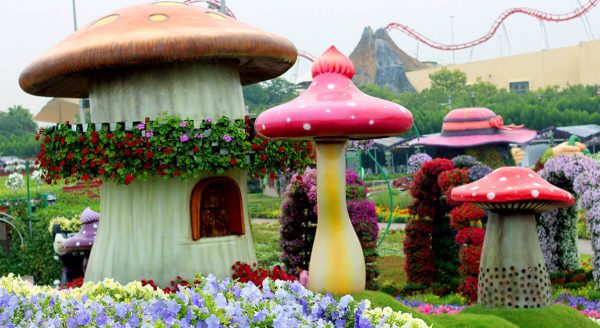 Dubai Miracle Garden Tour
If you want to avoid the hassle of visiting this place, I would suggest you book the Dubai Miracle Garden tour which will include:
Pick-up and drop off facility from your hotel
Entrance to Miracle Garden
Entrance to Butterfly Garden
Let me know if you have any questions about the Dubai Miracle Garden. I would be happy to answer and help you.