A Review of Kimuraya Japanese Restaurant – Sushi Heaven in Dubai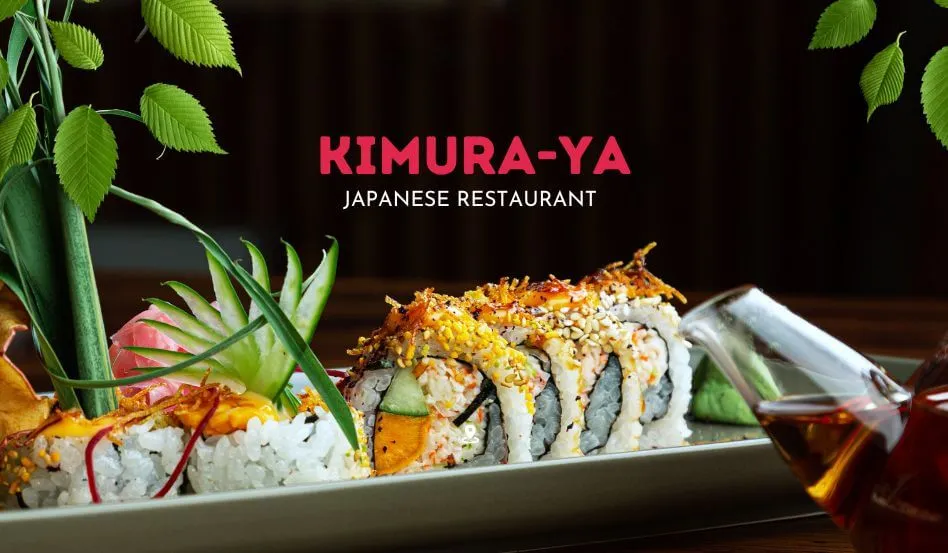 We all know that Japanese food is among the most sought-after cuisines in the globe and Dubai is no exception.
In this blog, we are going to share our experience of visiting the Kimuraya Japanese restaurant in Dubai. We know that there are plenty of Japanese restaurants in Dubai and we have reviewed a few of the best Japanese restaurants in Dubai.
Kimuraya is a highly-regarded Japanese restaurant chain that has established a strong reputation in Dubai, with three branches located in Marina, Business Bay, and Aljadaf. Each of these restaurants provides an authentic Japanese dining experience, with a focus on quality ingredients, expertly prepared dishes, and exceptional service.
The Marina branch of Kimuraya Japanese restaurant is situated in the Dubai Marina area, offering a stunning waterfront location with incredible views of the city's skyline. The restaurant's contemporary interior design features a sushi bar, teppanyaki tables, and private dining areas, making it an ideal venue for both casual and formal occasions.
At the Business Bay location, guests can enjoy a modern, minimalist ambience and a menu that includes traditional Japanese cuisine and contemporary dishes. The sushi bar and teppanyaki grills provide a live cooking experience, allowing diners to watch as their food is expertly prepared right in front of them.
The newest addition to the Kimuraya family is the Aljadaf restaurant, located in the heart of Dubai's residential community. This branch features a unique, rustic interior design inspired by the traditional architecture of Japan. The menu at Aljadaf offers a range of authentic Japanese dishes, including sushi, sashimi, and teppanyaki, as well as some fusion options that incorporate local flavours.
READ MORE BLOGS
One of the standout features of Kimuraya Japanese restaurants is the quality of the ingredients used in their dishes. The chefs at each location source only the freshest and highest quality seafood, meats, and vegetables, ensuring that each dish is bursting with flavour and nutritional value.
Whether you are a sushi lover, a fan of Japanese cuisine, or simply looking for an unforgettable dining experience, Kimuraya's restaurants in Marina, Business Bay, and Aljadaf are definitely worth a visit. With their dedication to authentic Japanese flavours, expertly prepared dishes, and exceptional service, Kimuraya is sure to satisfy your cravings for quality Japanese food.
This Kimuraya Japanese restaurant is located at an ever-popular spot as always, we have returned here for one of our favourite evenings in Dubai 🙌
Perfect ambience ✔️
Flavoursome food ✔️
Japanese style service is spot on and extremely welcoming ✔️
Here are a few of our favourite plates that we indulged in:
Godzilla rolls 🦖
Dragon rolls 🐉
Wagyu Rolls 🥩
Last Samurai rolls 🗡
Wagyu Curry Udon 🥘
These were all plates recommended by the manager and he was spot on, all enjoyable and will have us coming back for more 🤩
Great service 🛎
Tasty sushi 🍱
Japanese decor
And a will to want more and more food 😂
If you are looking for an authentic Japanese restaurant with everything that I have labelled above, then look no further!
Get that reservation in and taste the incredible food that we got to enjoy 🤤. Highly recommend it for that perfect meal out 😋
You can follow them on Instagram.
Some food pictures from Kimuraya Japanese restaurant